Eligibility & Application Process:
Please review the Request for Proposals for detailed information on eligibility and the application process.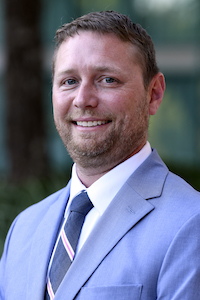 Benjamin Davis
Robbinsville High School
Graham County Schools
Ben Davis is a science teacher at Robbinsville High School, where he has taught a variety of science courses for the past eleven years. Prior to his time at RHS, he taught seventh-grade science at Robbinsville Middle School for five years. A 2000 graduate of Robbinsville High School, he returned home in 2007 after earning a bachelor of science degree in microbiology and a master's degree in microbial biotechnology from NC State University. He is a National Board Certified teacher in adolescent and young adult sciences and was chosen as the 2019 Teacher of the Year for Robbinsville High School.
For the past four years, Mr. Davis has led an afterschool program funded by a Burroughs Wellcome Fund Student STEM Enrichment (SSEP) grant. The program, called SciGirls, focuses on increasing STEM-related career and college awareness, skills, and experiences for girls in grades 6-8. This program allows a typically underserved student population to experience a variety of STEM activities and mentoring.
With the CAST Award, Mr. Davis plans to share equipment and professional development funds with all the science teachers in Graham County Schools, to ensure that the award will have a maximum impact on GCS students. A portion of the award will be used to build an outdoor classroom on the campus of Robbinsville Elementary as well as add an environmental science enrichment class for fourth-grade students, based on the Project WILD curriculum.
Mr. Davis lives in Robbinsville with his wife Amber, who is the counselor at Robbinsville Elementary and his two daughters, Charlotte and Cora.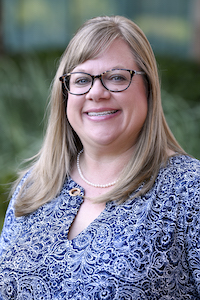 Andrea Gladden
East Burke Middle School
Burke County Public Schools
Andrea Gladden has taught hands-on science and STEM for over 20 years. She teaches Project Lead the Way and Career and technical education with grades 6-8 at East Burke Middle School. There she facilitates Design and Modeling, Energy and the Environment, and Automation and Robotics. She also integrates CORE curriculum concepts through engineering, inquiry, project, and problem-based learning. Gladden serves as a coach for Girls in Engineering Math and Science (GEMS), and the TSA/Robotics Team.
Mrs. Gladden has a Master's degree in Elementary Education K-6 from Appalachian State University with certifications in AIG K-12 and Technology Education. She also has National Board Certification.
Gladden attended Mickelson ExxonMobil Teachers Academy and was a case study teacher for the E4 Engineering Research Study with NC State University and the Museum of Science in Boston. She is a certified Engineering is Elementary Facilitator and received the NCSTA District 7 Outstanding Elementary Science Teacher Award in 2018. Gladden is a Duke Energy Literacy Fellow and was chosen as the Burke County Public Schools District Teacher of the Year in 2020. She is also a North Carolina state finalist for the Presidential Awards in Mathematics and Science Teaching in Secondary Education for 2021. Gladden leads at the district, state, and national levels by facilitating STEM professional development workshops at conferences and through collaborative webinars. She also organizes and hosts district middle school summer engineering camps.
As a space enthusiast, Gladden's proposal utilizes innovative and immersive technology allowing all students to experience ways engineers work together towards a common goal. Through virtual reality, 3-D printing, sustainable gardening, and robotics, students will work to distribute food sources to dwelling places on Mars. In addition, Gladden will be working to help teachers integrate STEM with CORE instruction school-wide.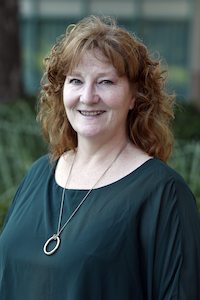 Leslie Rhinehart
Polk County Middle School
Polk County Schools
Leslie Rhinehart graduated from UNCA with a BS in chemistry and later from UNCC with an MS in Analytical Chemistry.  As a lateral entry teacher, Leslie Rhinehart found her calling as a chemistry, physics, and engineering teacher for all levels; from college-level Organic Chemistry to middle school STEM classes.  Her 18 years of teaching experience has seen many changes in education, but her beliefs in hands-on science education and the growth mindset have never wavered.  She has utilized her grant writing skills to acquire equipment to give her students as many experiences in the science classroom as possible.  Mrs. Rhinehart is a Kenan Fellow, a Presidential Award of Excellence State Finalist, and is Nationally Board Certified. Her quest to engage young minds in all aspects of hands-on science has led her to the current position of STEAM teacher at Polk County Middle School where she teaches an exploratory, project-based science class to all grades.
Mrs. Rhinehart grew up in the mountains of western North Carolina and made her home in Polk County where she and her family currently live with her many rescued animals.  She is the very proud mother of Sesalie D. Rhinehart , Doctorate of Pharmacology and Samuel Rhinehart, physics and engineering teacher.
Mrs. Rhinehart's plans to use this award to enable her students to have a myriad of experiences in STEAM by acquiring reusable kits that can be utilized in a variety of lessons both in her class and in the various science classes at her school.  She hopes to build a lending library of equipment to be utilized throughout the district to serve as many students as possible as well as build a training system to encourage teachers in their use.  She also wants to utilize professional development funds to inspire and grow her fellow science teachers and herself with new ideas and equipment focusing on renewable resources and environmental stewardship.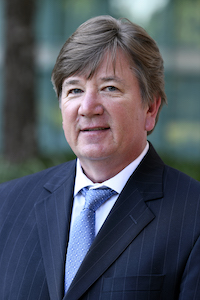 Tom Savage
Henderson County Early College
Henderson County Public Schools
Tom Savage has served as a science teacher at the Henderson County Early College since it first opened in 2009 and has been a science teacher for nineteen years. Prior to the early college, he taught six years at Chase and RS Central High Schools in Rutherford County.  He currently teaches Chemistry, Earth Science, and Physical Science along with coaching the Science Olympiad team, the MIT Invention team and coordinating the elementary outreach effort, "Young Scientist"  he began in 2015.  Additionally, he is the President-elect for the NC Science Teacher Association and serves on the board for NC Science Teachers Leadership Association as the Advocacy Chair.  To further his students' understanding of ocean sciences, he participated in NOAA's Teacher at Sea program in 2015 and 2018. Through these experiences, he traveled to Alaska and Georges Bank off the coast of Cape Cod bringing the ocean to the mountains.
Prior to teaching  he spent six years as a park ranger working at the Grand Canyon, Glacier and Acadia National Park.  Mr. Savage earned his masters degree in Geosciences from the University of Mississippi and Geology/Geography degree from Worcester State University in Worcester, Ma.  Mr. Savage earned his National Board Certification in Science Teaching and past awards include NSTA Shell Southeast Lab Challenge Award 2017,  teacher of the year in 2010 and 2017 and NCSTA District 8  Outstanding Science Teacher in 2019.
Goals
The overall goal of this grant is to strengthen my elementary "Young Scientists" outreach program by enhancing the existing science curriculum which will impact ten local elementary schools. Targeted elementary schools include a high percentage of disadvantaged and minority students.  Funds will be used to purchase much-needed science equipment, facilitate STEM nights and send elementary teachers to science conferences. Additional focus will include building a network of Young Scientist mentors formed from early college chemistry students to provide outreach instruction to elementary students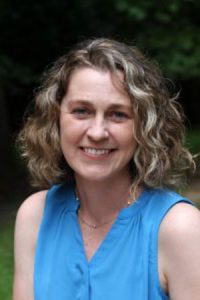 Krista Rose Brinchek
Abbotts Creek Elementary School
Wake County Public School System
Kirsta Brinchek has served as the Science Specialist for K-5th grade at Abbotts Creek Elementary School since its opening. She believes in the Wake County Public Schools Core belief that every student deserves to be challenged in meaningful learning each day. She earned her Master of Arts in Teaching from North Carolina State University. Prior to her teaching career, she was a licensed Environmental Geologist working in the environmental consulting field for more than seven years. She received her Environmental Science undergraduate degree from the University of Vermont.
Read More...
Krista combines environmental science, citizen science projects, project-based learning, and community service to make learning authentic, meaningful, and relevant. Her time as an Environmental Geologist helped her form the core belief that students must be trusted with meaningful work (e.g. Collection and transmission of data to scientists through citizen science programs).  She developed the innovative Green STEM program at Abbotts Creek ES where each grade level is responsible for a different Citizen Science program each year. She frequently collaborates and brings into the classroom local STEM professionals, knowing that students are most likely to view themselves positively pursuing STEM careers if they are introduced to successful scientists and engineer career paths at an early age.
Ms. Brinchek has also received recognition for her work in the classroom through receiving the North Carolina Environmental Educator of the Year Award, the North Carolina Outstanding Earth Science Educator Award, North Carolina Science Teacher Association District 3 Outstanding Elementary Science Teacher Award and the North Carolina Entomological Society Outstanding Teacher Award.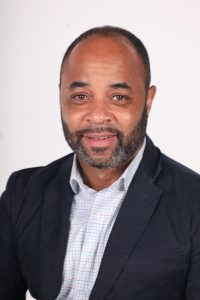 Wally Keith Burgess
Druid Hills Academy
Charlotte-Mecklenburg Schools
Keith Burgess is a native of the Bronx, New York, and a 2001 graduate of Johnson C. Smith University where he received his B.S. in Biology. In 2015, he changed careers to become a middle grades science teacher at Druid Hills academy. Mr. Burgess is currently working on his PhD in Urban Education at UNC-Charlotte, where his primary research focuses on STEM enrichment for urban middle grades students. His research has allowed him to travel and present at both international and national education conferences. In 2019, Mr. Burgess was awarded a Kenan Fellowship for teacher leadership sponsored by North Carolina State University.  Also, in 2020 he received the Visiting Doctoral Student Fellowship from the University of Vermont. Additionally, Keith was selected as Teacher of the Year for 2020 at Druid Hills Academy by his colleagues and received a Burroughs Wellcome Fund PRISM award. As a member of the Omega Psi Phi fraternity, he actively participates in various community service projects throughout the year. He is the proud father of three children, Camille, Corrine, and Chase, as well as the oldest son of Wally Sr. and Marie Burgess.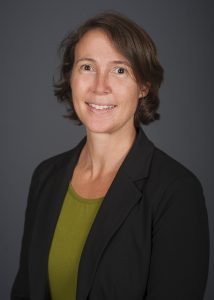 Amanda G. Clapp
The Catamount School
Operated by Western Carolina University in partnership with Jackson County Schools
Ms. Amanda Clapp teaches middle grades science at the Catamount School (TCS), Western Carolina University's (WCU) laboratory school. Additionally, she serves as an instructor of science education methods for the university. Ms. Clapp holds a bachelor's degree in Natural Resources Conservation and Physical Anthropology from the University of Massachusetts-Amherst and a master's in Primate Ecology and Evolution from The University of Texas at Austin. She is a 2019 Keenan Fellow and currently completing her second master's in STEM Education at WCU.
Before becoming a full-time educator, Ms. Clapp served as a naturalist at the Great Smoky Mountains Institute at Tremont and studied lemurs in Madagascar. Her teaching career includes middle grades science and high school Biology, Wildlife, and Earth Science within Jackson County Public Schools before joining TCS.
Ms. Clapp works to engage students in project-based science inquiry and is passionate about fostering high-quality science instruction in collaboration with other educators across the state. Her current focus is on place-based learning and student exploration of their home communities.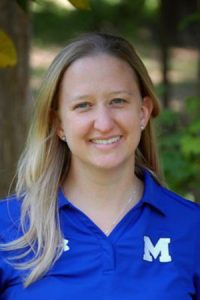 Lindsay Michelle Smith
Mooresville High School
Mooresville Graded School District
Lindsay Smith has served in the teaching profession for the past nineteen years and is a National Board Certified Teacher. She currently teaches Marine Science, Environmental Earth Science, and AP Environmental Science at Mooresville High School in Mooresville, NC.
Prior to Mooresville she taught for seven years outside the city of Detroit, MI, and was an Albert Einstein Distinguished Educator Fellow for two terms with the NOAA Office of Education in Washington, DC. To connect her students to scientists and real-time data she has participated in the Ocean Exploration Trust Science Communications Fellowship, NOAA Teacher at Sea, and the NSF PolarTREC program. Through these experiences, she traveled to Antarctica, the Bering Sea, Galapagos Islands, and the Caribbean Sea to bring real science into her classroom and encourage her students to be scientists too.
Read More...
Ms. Smith has degrees from the University of Michigan and Michigan State University and countless hours of professional development. She has given over 50 presentations at professional conferences on best practices in science education and technology implementation and holds leadership positions in the NC Science Teachers Association and NC Science Leadership Association. Her past awards include North Carolina Science Leadership Fellow, Macomb County Environmental Educator of the Year, South Lake High School Teacher of the Year, Mooresville School District Teacher of the Year, North Carolina Outstanding Earth Science Teacher, and the Southeast Regional Outstanding Earth Science Teacher.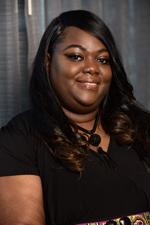 Casandra S. Cherry
Phillips Middle
Edgecombe County Schools
Ms. Cherry's philosophy as an educator was to find the abilities in all children she taught and empower them to believe in those abilities and be the best people they can be. Her goal as an educator was to prepare students globally, instill a growth mindset, and foster an appreciation for mathematics and science.
Ms. Cherry attended Elizabeth City State University and graduated with honors –Cum Laude in May of 1997 with a Bachelor of Arts Degree in Sociology-Social Work. Upon graduating she worked as a high-risk social worker level one with parents and children at Tideland Mental Health in Beaufort, County NC.
Ms. Cherry passed away in 2019 after a brief illness.
Read More...
I have 19 years of experience in middle school and elementary education- K-8. I started my teaching career in the field of Special Education middle school and elementary school levels during the first 14 years of my teaching career. I transitioned to general education math and science in 2014 -6th grade. I am currently employed as a Multi-Classroom Leader for math and science at Phillips Middle School in Edgecombe, NC (2017). This position is in partnership with Public Impact- Opportunity Culture. Through this role I have participated in the New Leaders- Emerging Leaders Program (2017-2018). During this time as a Multi-Classroom Leader I became interested in Maker Spaces and S.T.E.A.M and how to utilize them for math and science classes.
Recognitions: Recognized during Feb. 2019 for Black History Month African American Multi-Classroom leader- middle school teacher in Edgecombe County. This recognition was titled, "I Am Carolina's Black History"- recognized by radio station Foxy 107/104 and K97.5. As a special educator I was awarded the NC Special Education Teacher of Excellence Award in 2013. 2019 Recipient of Bright Idea Grant- STEM and NC Aquarium Scholar Grant. Various teacher of the year recognitions at the school level and finalist at the county level.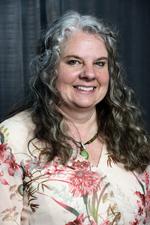 Renata Crawley 
West Marion Elementary School
McDowell County Schools
Mrs. Renata Crawley has been a teacher at West Marion Elementary School located in McDowell County for the past 28 years.  Renata grew up in the foothills of the Blue Ridge Mountains where a love of nature was instilled in her at a young age.  Hours were spent hiking mountain trails and fishing with her father on Lake James.  Renata has always believed that children become most excited when time is spent outdoors.
For the past ten years, Renata has been the director of after school science clubs, Project Wild Thing, an outdoor program that focuses on students learning inquiry based science on nature trails, butterfly gardens, fields, and streams.  Renata developed the program, Nurture Your Nature, to inspire teachers to implement inquiry based science activities in an outdoor setting.  This program creates outdoor classrooms at all elementary schools in McDowell County, and includes activities centered on the monarch butterfly, composting, aquatic insects, birds, trees, and nature trails.  Students take on the role of field scientists by observing nature, exploring, researching, and becoming active citizens within their community.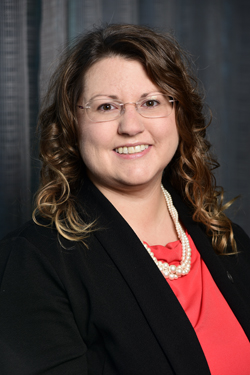 Beverly Owens 
Kings Mountain Middle School
Cleveland County Schools
Mrs. Beverly Owens is an 8th grade science teacher at Kings Mountain Middle School in Cleveland County. She also teaches online Earth and Environmental Science, and coaches her school's Science Olympiad team. Owens works closely with her Professional Learning Community, the "Science Squad," and they implement a unique model of science-inclusive blended learning in their classes.
Mrs. Owens has over 15 years experience as an educator. In addition to working as a classroom teacher, Owens has been a part-time Program Specialist at the Schiele Museum of Natural History for 13 years, and worked for two years as the Program Manager of Professional Development at the Discovery Place Education Studio.
Read More...
In 2006, Owens graduated with a Master of Arts degree in Middle Grades Education from Gardner-Webb University, where she also received her Bachelor of Science degree in 2003. Mrs. Owens is a National Board Certified Teacher, and an NC Certified Environmental Educator. Owens currently serves as the Director-at-Large for the North Carolina Science Leadership Association, and is a former NCSLA Science Leadership Fellow.
Mrs. Owens has presented about STEM at numerous conferences at the local, state, and national level. She has been recognized for excellence in teaching by the NCSMT Outstanding K-8 Educator Award, the NC Outstanding Earth Science Teacher Award, the NCSTA District 6 Outstanding Science Teacher Award, and the Kings Mountain Middle School Teacher of the Year.
In her free time, Mrs. Owens enjoys learning about science by participating in field experiences. In 2005, Owens accomplished her life-long dream of getting to go on a dinosaur dig, and then was able to lead groups of teachers and students on a Jurassic Expedition with the Schiele Museum for the next five years. In 2015, Mrs. Owens served as a Science Communication Fellow on Titanic discoverer Dr. Robert Ballard's ship, the E/V Nautilus. Owens has also been a NOAA Teacher at Sea, and has studied a variety of STEM topics including: subseafloor sedimentology in Hawaii with the EARTH Program, engineering at the US Naval Academy, deep sea corals as an Educator at Sea with the NC Museum of Natural Sciences, and Ancestral Puebloan archaeology in Colorado.
These STEM fellowships are what inspired Mrs. Owens' CASMT proposal. Over the next five years, middle school science teachers in Cleveland County will be participating in a variety of field experiences to study the natural resources in North Carolina, and to increase capacity as a district-wide science team.
Aside from teaching, Mrs. Owens enjoys reading and painting. She loves spending time with her family, and helping her daughter identify rocks and fossils.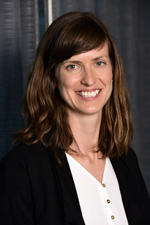 Sallie Senseney 
Mountain Heritage High School
Yancey County Schools
Sallie Senseney has taught Biology, AP Biology, and Earth Science at Mountain Heritage High School since 2010.  She returned to MHHS, her home high school, after earning an undergraduate degree in biology from the University of North Carolina at Chapel Hill.  At UNC, she was a Burroughs Wellcome Fund Scholar in the UNC-BEST program.  She earned her National Board Certification in 2014 and a master's degree in biology from Clemson University in 2017.
In the classroom, Sallie focuses on building relationships with her students in order to make science content relevant to them.  She utilizes hands-on teaching strategies to engage students and uses her school's rural campus to study concepts like biodiversity, invasive species, and water quality.  Sallie has been recognized for excellence in teaching by Yancey County Schools and is the 2018-2019 Mountain Heritage High School Teacher of the Year.
Sallie is excited to use the Career Award to create an Innovation Lab at her school, strengthen science instruction by providing professional development to K-12 teachers in Yancey County Schools, and integrate science teaching into the internship program at her school.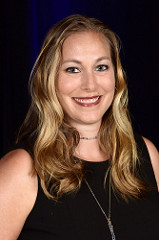 Betsy Foreman
Holly Tree Elementary
New Hanover County Schools
Betsy Foreman is a dedicated fifth grade teacher with a proven background in improving student performance by developing creative and innovative lesson plans which use best teaching practices for diverse classroom settings.  Additionally, she fosters a cohesive student-learning atmosphere by identifying children's individual and collective needs.
Foreman earned her teaching degree at Meredith College and received a B.A. in psychology from North Carolina State University where she graduated Magna Cum Laude.  Currently, she has been an educator at the elementary level for the past 16 years in New Hanover County.  The majority of this time has been spent as a 5th grade science teacher.  In 2005, she received New Hanover County's Walmart Teacher of the Year Award, has been a nationally board certified teacher since 2008 and in 2013, received certification to teach academically and intellectually gifted students.
Read More...
Betsy provides professional development to teachers in New Hanover County and works closely with her county to enhance best teaching practices for other teachers.  Foreman was a member of the Essential Standards Advisory Team to help 5th grade science teachers transition to the science essentials.  She later helped to evaluate and improve New Hanover County's science kits and created digital learning boards that contain activities and background information for the science essentials in 2012.  In 2016, she joined the New Hanover County Digital Learning Team and implemented the first digital science fair in her county.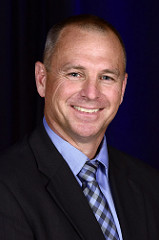 Kirk M. Kennedy
East Duplin High School
Duplin County Schools
Kirk Kennedy received his Bachelor of Science in Biology from the University of North Carolina at Chapel Hill and received his Master of Arts in Education from East Carolina University.  He has been an educator in the Duplin County School system for twenty-two years.  During this time, he has taught Biology, Honors Biology, and AP Biology at East Duplin High School.  Also, he became East Duplin High School's first AP Biology teacher and has been the Science Department Chair for the last twenty years.
In 2015, Mr. Kennedy became the Lead Biology Teacher for the District in which he travels from to each high school in the district and helps provide support to the Biology teachers.  He plans to use the funds from the Burroughs Wellcome award to help provide Biology teachers all over the district professional development opportunities and in class support.  Also, he plans to purchase technology and lab equipment for his classroom that will help students explore the wonderful world of Biology.
Mr. Kennedy's tenure has included multiple honors and awards.  He is a National Board Certified Teacher, a Kenan Fellow, and has been the Teacher of the Year twice.  Also, he was the 2015 Outstanding 9-16 Educator Award in Science, Mathematics, and Technology Education.  Aside from his work as a teacher, he enjoys spending time with his wife, April, and his two daughters, Ellison and Emory.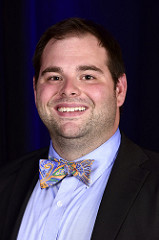 Brad Rhew
Cook Literacy Model School
Winston-Salem Forsyth County Schools
After graduating from the University of North Carolina at Greensboro in 2010 with a Bachelor of Education degree in Middle Grades Education with concentrations in science and social studies, Brad spent his first six years teaching at Walkertown Middle School in the Winston-Salem/Forsyth County School System. His performance was recognized with the Promise Award, a prestigious award given to teachers showing great potential, responsibility, ingenuity, and innovation in their first year of teaching within the county. In 2014, his teaching excellence was again recognized, being selected to receive the Outstanding K-8 Educator Award given by the SMT Center. In addition, he has also received the SciWorks Innovation in Science Education Award and the NCAE Educator of Excellence Award.
Read More...
When Cook Elementary School announced that it would become Cook Literacy Model School as part of a federal restart process in the Fall of 2016, Brad jumped at the opportunity to become Science Lead Teacher in order to work with students in multiple grade levels, sparking their passion and curiosity for science. In 2017 Rhew participated in the NOAA Teacher at Sea program off the coast of Oregon to study the Hake fish population.
Rhew is a National Board Certified Teacher, a Kenan Fellow and also a North Carolina Science Leadership Association Fellow. He was appointed by N.C. Governor Roy Cooper to serve on the Governor's Teacher Advisory Committee which provides critical knowledge, skills, and experience to the ongoing conversations about improving North Carolina's education system.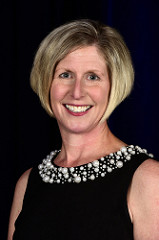 Melaine Rickard
Western Alamance Middle School
Alamance Burlington School System
Melaine Rickard is an educator with twenty-four years' experience. She earned a BA in Middle Grades Education from Elon College with concentrations in English and Social Studies. Ten years into her career, she realized that science education, particularly inquiry-based science education, was her passion and gained certification in middle grades science. She is National Board certified in Early Adolescent Science and a holds a master's degree in middle grades science education from UNC Chapel Hill. She is also AIG certified.
While she has taught all middle school grades and subjects, Rickard currently teaches gifted students. In this role, she gets to enrich and challenge students in her own class and to co-teach with all the core teachers in her school. Using this format, she plans to use the award to integrate STEM learning strategies into all subjects at her school.
Read More...
Participating in an NSF-sponsored Research Experience for Teachers at NC State's FREEDM Systems Center, followed by a Kenan Fellowship, sparked her passion for STEM education. She shares her understanding of STEM at state-level conferences and in her school system via blended learning sessions and face to face workshops.
Currently, Rickard serves as the Events Planner for the NC Science Leadership Association and is Alamance County's Division A Regional Tournament director for Science Olympiad. She also coaches a newly formed robotics club at her school and directs a summer camp focused on Citizen Science for middle schoolers.
For fun, Rickard enjoys running, teaching group exercise classes, reading, and spending time with her family and pets.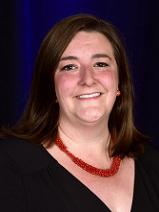 Lauren McLeod Strickland 
Four Oaks Elementary School
Johnson County Public Schools
Mrs. Lauren McLeod Strickland is a 5th Grade Math and Science Teacher at Four Oaks Elementary School in Johnston County Public Schools.  She is a National Board Certified teacher with over twelve years of experience in the K-5 classroom.   She was Johnston County Public Schools' NCCTM Teacher of the Year in 2015 and a finalist for Johnston County Public Schools' Flame for Learning Award in 2011.
Lauren's passion is inquiry based math and science instruction.  Her teaching is rooted in the idea that students should never be prematurely taught something they are capable of discovering for themselves.  She is frequently called to facilitate professional development sessions in the areas of mathematics and science in her district and across the state.  Lauren is a facilitator for the North Carolina Inquiry Science Collaborative Network.  She has presented multiple sessions at the North Carolina Council of Teachers of Mathematics Conference and the Triangle High Five Math Summit.
Read More...
Lauren plans to utilize the funds from this award to improve learning for students by deepening mathematical content knowledge of teachers, while focusing on best practices in instruction that will produce successful students, ready for life in an ever changing global society. Her plan of work centers around the establishment of Professional Learning Labs in which teams of teachers participate in professional development, engage in strategic planning around a common goal, observe instruction, give feedback, reflect, and revise teaching strategies. This innovative professional growth model utilizes relevant data and relationships between teachers to improve instruction for students by breaking down barriers between classrooms.
Lauren graduated, magna cum laude, with a B.S. in Elementary Education from Elon University where she was a North Carolina Teaching Fellow. She went on to obtain her M. ED. in Elementary Education with an emphasis in K-8 Mathematics Curriculum from North Carolina State University.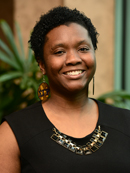 Tomika R. Altman
Seawell Elementary School
Chapel Hill-Carrboro City School District
Ms. Tomika R. Altman is a K-5 Academically and Intellectually Gifted Facilitator/Teacher at Fayetteville Street Elementary School in Durham Public Schools.  She has over ten years experience in education and has taught every grade level in K-12.
Mrs. Altman first became interested in S.T.E.M. in 2012, when she completed her Kenan Fellowship, Common Core Curriculum Design, with the North Carolina Department of Public Instruction (NCDPI).  Since then she has completed the NC Science Leadership Association Fellows Program and the NC Center for the Advancement of Teaching (NCCAT) Data Literacy Specialist Training.
Read More...
Besides teaching she is currently the K-2 Engineering Curator with the National Science Teachers Association/Next Generation Science Standards, Discovery Place STEM Fellow, Jossey-Bass Teacher Ambassador, and a science apprentice with Mickelson Exxonmobil Teachers Academy. She also provides professional development to teachers and preservice teachers in her state on differentiation and mathematics and has presented on STEM on the national level.
Tomika graduated, magna cum laude, with a B.A. in Sociology and a B.S. in Family and Consumer Sciences with a concentration in Child Development and Family Relations from North Carolina Central University. She also obtained her M.Ed in Specialized Education with an emphasis in Learning Disabilities and Reading from the University of North Carolina at Greensboro. She is also the recipient of the Burroughs Wellcome Fund PRISM Grant (2012); NC Central University 40 Under 40 Award for Significant Contributions in Education (2014); NC Science Teachers Association, District Three, Outstanding Elementary Teacher of the Year (2013); NC Council of Teachers of Mathematics, Durham Public Schools, Elementary Teacher of the Year (2013); and Durham County Soil and Water Conservation Teacher of the Year (2013).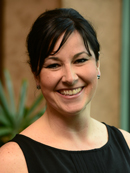 Katie Mauldin Matthews
Valle Crucis School
Watauga County Schools
Katie Matthews is beginning her 19th year as an educator.  She has been teaching in Watauga County for the past 10 years and taught in Wake County and Richmond, VA prior to returning to Boone in 2005.  She has taught kindergarten and first grade. She is a Nationally Board Certified teacher and is in the graduate program at UNC-Wilmington getting her Master's Degree in Curriculum and Instruction.  She was Watauga County's Teacher of the Year in 2012-2013.
Katie developed a science mentor program that focuses on partnering primary students with middle school students for weekly science labs.  Science PALS (Partnering in Active Learning through Science) promotes collaboration among students and teachers, with emphasis on STEM based projects and lessons using 21st century skills. The award will help fund Science PALS in Watauga County and surrounding districts.  Katie will also be developing a Science PALS vertically aligned program for K-5 schools during the duration of the grant.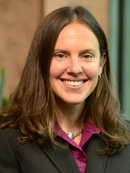 Jennifer Michelle McCarthy 
Jay M. Robinson High School
Cabarrus County Schools
Mrs. McCarthy is a National Board Certified teacher who has taught for nine years at Jay M. Robinson High School in Concord, NC.  She graduated from The University of North Carolina at Charlotte in 2011 with a Master's in Mathematics Education and in 2006 with a Bachelor's in Mathematics.  She has served as Co-Chair of the Mathematics Department since 2011 and also serves on Robinson's Academy Design Team.  Using the funds from the Burroughs Wellcome award, Mrs. McCarthy will be working to fully integrate the areas of math, science, and engineering education for students in the Academy of Advanced Manufacturing and Automation at Robinson High School.  She will also be working to provide professional development opportunities for mathematics and science teachers on using instructional technology tools to support student inquiry as well as using technology to engage students in relevant and real world problems.  Throughout these experiences, it is her hope that more students will recognize the amazing opportunities in STEM that can provide a bright and exciting future.
Mrs. McCarthy is passionate about passing on her love for mathematics to her students and helping them become critical thinkers.  She also finds that students are most engaged when they feel connected to the mathematics and find it relevant to their futures.  Her overarching goal for this award is to see all mathematics teachers in her department implementing meaningful collaborative hands-on activities with 21st Century technology and innovative materials that help students understand the integrated nature of all STEM fields.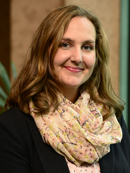 Jodi S. Riedel 
Wakefield High School
Wake County Public Schools
Jodi Songer Riedel teaches Agricultural Education and Family and Consumer Science classes at Wakefield High School in Raleigh, NC. Her program is a fusion of food science and horticulture applications. She has taught for 13 years, focusing on urban farming and the farm to fork continuum. While at Wakefield, she has obtained several grants to help fund and establish three vegetable gardens for the school grounds. She focuses on not only sustainable cultivation practices but also what to do with crops after they have been harvested. Students grow vegetables, herbs, and fruits that are then harvested and used by the food science classes. Students learn how to use the commodities but also how to preserve them. As a Kenan Fellow, Governor's Teacher Network member and now the author of a national high school horticulture textbook, Jodi's passion is to create STEM lessons that get students hands dirty, bodies moving, and minds engaged.
Read More...
Riedel's tenure includes multiple honors and awards. She is a National Board Certified Teacher, a North Carolina Governor's Environmental Educator, and a Teacher of the Year. Aside from her work as a teacher, she is an avid gardener and enjoys time with her family: 40 chickens, 5 goats, 2 ducks, 2 guinea hens, dogs, cats, fish, husband and son, William.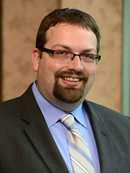 John D. Scarfpin
Havelock High School
Craven County Schools
John D. Scarfpin has taught STEM in Craven County Schools for the past seven years. He is currently at Havelock High School working on creating a high school level STEM program.
He graduated from Ohio University in 2008 and worked at Tucker Creek Middle School. He received a grant to attend NASA Teacher Academy. In 2011, he studied Education for Sustainable Development (ESD) and was awarded an opportunity to participate in the Fulbright Japan-U.S. Teacher Exchange Program. Through this program he learned about ESD and traveled to Japan to see how it was implemented in their education system.
Read More...
On return from Japan he reported to West Craven Middle school for training in the new STEM Lab. The STEM Lab was part of a regional grant from the Golden LEAF Foundation. In 2012, he became a Kenan Fellow under a NASA grant on bringing airplane manufacturing into the classroom and spent time working with Spirit Aerosystems at their Kinston location. In the fall of 2013 he received a North Carolina Museum of Art Big Picture Teacher Fellowship and focused on integrating Art and Design into the STEM classroom. He has also worked for the Governor's Teacher Network conducting action research on student engagement in the STEM classroom.
Mr. Scarfpin received a B.S. in Education from Ohio University, M.A. Ed. in Instructional Technology Systems from UNC Charlotte. He is currently enrolled in a doctoral program in Technology, Engineering and Design at NCSU and is licensed in Science, Math and Technology Education.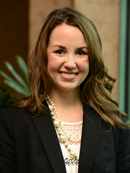 Rolie 'Andi" Adrienne Webb
Alderman Road Elementary
Cumberland County Schools
Andi Webb was born and raised in North Carolina. After receiving her education in Cumberland County Schools, Andi graduated from the University of North Carolina at Wilmington with a double major in elementary education and English. She was then hired to work in her hometown as a kindergarten teacher. Her own first grade teacher became a principal and hired her as a first year teacher. Andi is now in her 16th year in education. She graduated from the University of North Carolina at Chapel Hill with a master's degree in education with a focus on science education K-8.
Read More...
Andi is a National Board Certified Teacher, was the local WalMart Teacher of the year, and Alderman Road Elementary's Teacher of the Year in 2012. She was also fortunate to be selected as North Carolina's Elementary Social Studies Teacher of the Year in 2012. Andi is extremely passionate about science and social studies education with a particular focus on global and environmental education. A vegetarian, she is an advocate for animal rights and has been an Earthwatch fellow and a NOAA Teacher at Sea. Traveling all over the world to learn about the education of other countries and share what she learns with her students and colleagues are huge aspects of her passion with global education. She has taught in China and twice in Indonesia.
Andi's personal goal is to travel to every continent and as of June 2015, will have traveled to 6 out of 7 and has a dream to study with scientists in Antarctica. Andi is an alumna of the Transatlantic Outreach Program and the College Board's Chinese Bridge Delegation in partnership with the Center for International Understanding. Miss Webb was recognized through "Faces in the Community" for her work with global education through international teaching, partnership with H2O for Life and BeadforLife, and through serving/presenting at the state, national, and international levels. Serving on the North Carolina Governor's Teacher Network has been a great learning experience this year. Andi very much enjoys partnering with World View through UNC Chapel Hill and grant writing.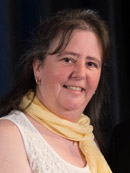 Michelle Beard
Alleghany High School
Alleghany County School System
After graduating college, Beard worked as a chemist for eight years, mostly in the environmental field, as well as pharmaceuticals.  She taught six years of chemistry in southern California.
From there, she moved and taught in Phoenix, Az. for five years and then moved to Alleghany High School in Sparta N.C. where she currently teaches all levels of chemistry and physics. She feels fortunate to have earned the CASMT and the PRISM grant from BWF as well as funding from DonorsChoose and is looking forward to using more technology within her classroom to make her students better prepared for college and/or work.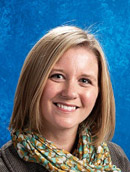 Kimberly Clark
Charles D. Owen High School
Buncombe County Schools
Kimberly Clark has been an educator in the Buncombe County Schools system for eleven years. She has enjoyed teaching mathematics at Charles D. Owen High School in Black Mountain for most of those years. In 2009, Kim took a break from the classroom to become Buncombe County Schools' first high school mathematics coach. For two years she collaborated with high school and middle school mathematics teachers, and other instructional coaches to improve teaching and learning. She worked directly with the mathematics curriculum specialist to promote teacher leadership and provide professional development in preparation for the transition to the Common Core. She returned to her classroom at Charles D. Owen High School in 2011 in order to apply what she learned in her experiences as a mathematics coach and to create a model classroom reflecting the Standards for Mathematical Practice. Kim is a 2001 graduate of Appalachian State University and she attained her National Board Certification in 2007.
Read More...
Kim is very passionate about ensuring access to high levels of mathematics for all students. She believes that the first step to ensuring this access is through transforming the way teaching and learning take place in the classroom. She plans to use Burroughs Wellcome Funds to create meaningful professional development opportunities and classroom materials for herself and her colleagues as they continue to work on this transformation as well as implementing the Common Core.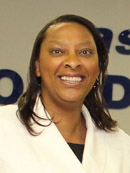 Michele Ellis
Hunter Huss High School
Gaston County Schools
Michelle Ellis is an 11 year teaching veteran. She started her career after she graduated Belmont Abbey College in 2002 with a degree in Elementary Education. After her rookie year as a 7th grade math teacher at York Chester Middle School,  she transferred to Lingerfeldt Elementary School where she taught for nine years. During her tenure at Lingerfeldt, she developed an even greater perspective on how science should be incorporated more at the elementary level.
She became more involved in science education's curriculum and policies. She was chosen to work on the 5th grade science curriculum unit development team for NCDPI and was chosen as a North Carolina Science Leadership Association Fellow. During her time in elementary school, she completed her AIG and middle school science certifications. In 2012, Michelle completed her Master's in Education with a Specialization in Science K-8 from Walden University.
In the Fall of 2014, Ellis transferred to Hunter Huss High School to become a 9th grade earth and environmental science teacher. She is excited to use her award to further STEM education in the Gaston County School system. Her goal is to share the funding so that a STEM learning network can be built among middle and high schools. This way many economically disadvantaged students can benefit from the resources.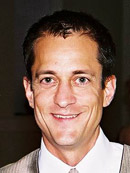 Christopher Fisher 
Benton Heights Elementary School of the Arts
Monroe County Schools
Chris Fisher teaches Academically and Intellectually Gifted students at Benton Heights Elementary School of the Arts, a high-needs, Title One school in Monroe.  Prior to transferring to Benton Heights, Fisher taught Science Lab and Third Grade for five years Allenbrook Elementary, a Title One school in Charlotte.   He was recruited to teach at Allenbrook as a part of Charlotte-Mecklenburg Schools' (CMS) Strategic Staffing Initiative.
Throughout his nearly twenty-year teaching career, Fisher's students have demonstrated high growth in math, due to a differentiated, engaging instructional style that incorporates songs, games, movement, technology, cooperative learning, hands-on activities, and problem solving.  Fisher is also an innovative science teacher, guiding his students in inquiry and integrating science with reading, math, and the arts.
Read More...
Fisher mentored hundreds of his colleagues through multiple roles within the CMS National Board Candidate Support Program.  He taught seminars, facilitated study groups, organized retreats, managed the Reader (Candidate Feedback) Program, and coordinated the National Board Fellowship Program, which provided for collaborative professional development at Title One Schools. Fisher also served as Arts Integration Coordinator at Dilworth Visual and Performing Arts Elementary, where he facilitated staff-development, student collaboration with visiting artists, and the integration of the arts with the core curriculum.
Fisher is a graduate of Davidson College, and earned a Master's degree from the University of Florida.  He is a National Board Certified Teacher, and in 2002 he was his region's elementary Ben Craig Outstanding Educator Award Winner.  In his spare time Fisher is an avid endurance athlete.  He has bicycled across the United States and finished an Ironman Distance Triathlon.  He also enjoys playing guitar, traveling, and spending time with his wife, two dogs, cat, and young daughter.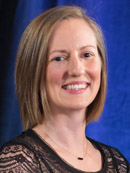 Sonja McKay
Exploris Middle School
N.C. Charter School
Sonja McKay is a National Board Certified Teacher in Early Adolescence Mathematics. She earned a MEd in Middle Grades Mathematics Education from the University of North Carolina-Chapel Hill. She earned her undergraduate degree in Middle Grades Mathematics and Science Education as a Teaching Fellow at Appalachian State University.
Sonja McKay currently teaches seventh grade at Exploris Middle School, an innovative charter school in downtown Raleigh, North Carolina. Before moving to Raleigh in 2004, Sonja taught sixth grade mathematics and science in Guilford County.
In 2010, Sonja McKay completed a two year Kenan Fellowship during which her students piloted STEM curriculum related to sustainability, consumerism, and packaging design. Sonja McKay's work through the CASM Award builds upon her Kenan Fellowship work in design thinking. Over the next five years, McKay will work with in-service and pre-service teachers to incorporate design thinking into student experiences that are authentic, issue-driven, and project-based.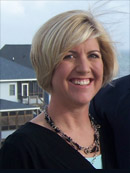 Wendy Bartlett 
Parkland Magnet High School
Winston-Salem/Forsyth County School District
Wendy Bartlett has been an educator in the Winston-Salem Forsyth County School System for 13 years.  Most of those years she has spent teaching mathematics at Parkland Magnet High School, although she took a respite from the classroom in 2003 to help the school implement the International Baccalaureate Diploma Program.  In 2006, she returned to the classroom full-time and has enjoyed implementing Learning Focused strategies and the IB educational philosophy in her classroom.   She is a National Board Certified Teacher and the 2008 recipient of the Marcellus Waddill Excellence in Teaching award from Wake Forest University.  Wendy also works with the education department at Wake Forest University in their Master's Teaching Fellows program.
Teaching mathematics through the use of technology is her true passion, and she loves to create engaging lessons using technology to help her students recognize how mathematics relates to them and their futures.  Using funds from the Burroughs Wellcome Fund, she hopes to purchase more technology for the mathematics classrooms at Parkland, and she wants to provide valuable staff development for herself and her colleagues to implement technology practices seamlessly into their mathematics instruction.  She also hopes to create useful and meaningful resources for teachers in Forsyth County as the new Common Core Standards are rolled out in 2012 – 2013 school year.
Michael J. Bowman, EdD
North Buncombe High School
Buncombe County Schools
Michael Bowman attended Augustana College, a small private college in Illinois, he was fortunate enough to take geology classes from Dr. Anderson and calculus classes from Dr. Marrow … both of whom taught him how to learn, connect ideas/topics across content areas, and to respect/love science and mathematics.  After graduating from Augustana, he studied geophysics at Purdue University, earning a master of science degree.  This was followed by several years of working within, then consulting for, the oil industry.  In these roles he embraced the inter-connectedness of science and math in the context of real-world problems, which had a profound impact on how he teaches.
While in the oil industry he was drawn to teaching and investigated alternate paths to teacher certification. He received his master of education degree from University of Houston.  Dr. Bowman received his doctorate degree in educational leadership from Western Carolina University in 2007.
Dr. Bowman's honors include; national board certification (and renewal), the 2007 Presidential Award for Excellence in Mathematics and Science Teaching, and the 2011 Burroughs Wellcome Career Award for Science and Mathematics Teachers.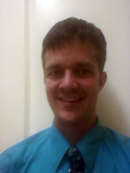 Gregory Fisher 
Mt. Tabor High School
Winston-Salem/Forsyth County School District
Gregory Fisher is a mathematics teacher at Mt. Tabor High School in the Winston-Salem/Forsyth County School District.  He graduated from Davidson College in 1994 with a B.S. in Mathematics.  He   earned his Masters of Education Leadership from Framingham State College in 2003 and his National Board Certification in Adolescent and Young Adult Mathematics in 2006.
Fisher has vast teaching experiences throughout the world.  He taught ESL at middle schools in Japan and South Korea; high school mathematics in Mexico; and middle school mathematics in Brazil.   In Winston-Salem, he has taught middle school Japanese, high school Physics, and various high school mathematics classes.
He is actively involved with the Winston-Salem Jaycees and fosters community service opportunities for his students.  He also assists with the cross-country teams.  He has also provided guidance and opportunities for his students to participate in national, state, and regional math contests.
He has facilitated workshops for his school district, North Carolina Honors and AP Conference, and for the North Carolina Council of Teachers of Mathematics state conference.  He works with Winston-Salem State University to mentor teachers across the state.  He earned the Winston-Salem/Forsyth County Secondary Mathematics Teacher of the Year in 2010.  He plans to increase the community outreach programs and the resources for the district with the grant.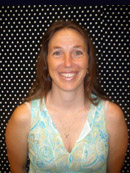 Heather Kaiser 
Pauline Jones Elementary School of Math and Natural Science
Cumberland County Schools
Heather Kaiser holds a B.S. in Elementary Education and Educational Ministry from Houghton College. Kaiser began her teaching career at Pauline Jones Elementary School in 1998 after moving from Southwestern NY to Fayetteville, NC. Over the years, Kaiser has taught children at almost every grade level from Kindergarten through 5th grade. In 2002, she received her M.Ed. in Educational Technology through Lesley University as well as achieving National Board Certification as a Middle Childhood Generalist.
After spending six years teaching 4th grade at two other Cumberland County schools, Kaiser returned to Pauline Jones Elementary in 2007, with a renewed ambition to make a difference in the lives of students who are most in need of caring and committed teachers.
Currently, she serves as the science lab teacher at Pauline Jones School of Math and Natural Science. In this role, she has been instrumental in the development of a community garden as well as gaining certification as a "green school". Students benefit daily from the resources she has secured through grants from various organizations.
Kaiser is frequently sought after to provide both face-to-face and online staff development that spans a variety of topics such as using quality tools, infusing rigor, best practices for teaching science, incorporating technology and mentoring beginning teachers. She has recently begun creating "webinars" to assist teachers with the implementation of technology and replication of her teaching models.
With this award, Kaiser plans to further develop "Stimulating Science Simulations" that will engage students in learning about careers in Science, Technology, Engineering, and Mathematics through inquiry-based investigations embedded within role-play. It is her ultimate goal to share these units with other teachers via the Internet; making them easy to replicate in any classroom and on any budget.
Stuart Miles
Evergreen Community Charter School
Stuart Miles is the 7th and 8th grade science teacher at Evergreen Community Charter School in Asheville.  A graduate of the College of Charleston, Stuart began his career as a Teach for America corps member teaching 8th grade science in Helena, AR.  For the last four years he has been teaching at Evergreen, where he also serves as a middle school team leader, coaches basketball, and is a member of the Board of Directors. In 2010, he completed his Masters Degree in Science Education from Montana State University.  He was honored as the 2010-2011 North Carolina Charter School Teacher of the Year.
Miles' classroom is a place where students create and learn with authentic audiences and purposes; he sets high standards and is committed to the success of all students.  He has created place-based curricula focused on the land and culture of southern Appalachia, and is endeavoring to develop a K-8 water quality curriculum for teachers across the state with the support of the Career Award for Science and Mathematics Teachers.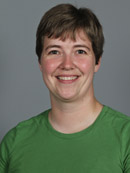 Amanda Northrup, M.A.Ed. 
Riverbend Elementary School
Haywood County Schools
Amanda Northrup has been a teacher at Riverbend Elementary School for eight years. She has spent the last six years as a fifth grade teacher. Her students enjoy an engaging learning environment that strengthens their confidence, competence, and enjoyment of mathematics. Her students regularly report a new-found love of learning.
Amanda's teaching extends beyond her students to her colleagues, as well. She is a mentor for college students, beginning teachers, and school colleagues. Through her work with Partners for Mathematics Learning, Amanda is known for leading dynamic mathematics professional development sessions for elementary teachers and administrators across North Carolina. She has also developed and presented a 4-day training module for kindergarten through fifth grade teachers called Building Mathematical Thinkers.
Amanda also serves as Program Chair for the North Carolina Council of Teachers of Mathematics, organizing speakers for an annual conference attended by more than 2,000 teaching professionals. She is also the North Carolina winner of the 2010 Presidential Award for Excellence in Mathematics Teaching.
Amanda has a B.A., summa cum laude, in education from the University of North Carolina at Greensboro and an M.A.Ed. from Western Carolina University. She is certified in elementary education and is a National Board Certified Middle Childhood Generalist.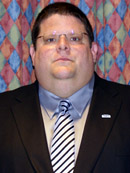 William Hendrickson 
William E. Hendrickson is a science teacher at Warren New Tech High School in the Warren County School District.  He began his career as a science teacher in the Edgecombe County Schools system in 1994 at Tarboro High School. Hendrickson graduated from East Carolina University in1994 with a BS in Biology.  In 2000, he received a M.Ed. in Science Education from North Carolina State University as well as National Board Certification in Adolescent and Young Adult Science.
Hendrickson has a host of experience working with students in science competitions at the state, regional, and local levels.  Most recently, he founded and supervised a team of students in the North Carolina Junior Engineering and Technology Society competitions in 2008 and served as a faculty advisor for the Youth Technology Corps in 2009.
Hendrickson is a member of the North Carolina Science Teachers Association, American Association of Physics Teachers, National Science Teachers Association, American Chemical Society, and has served as an evaluator for ETS Praxis Exam in Chemistry.  He has received numerous awards, among them Hendrickson was elected Teacher of the Year for Warren New Tech HS (2009-2010), Teacher of the Year for Warren County Schools (2009-2010), and Nobel Educator of Distinction (2009).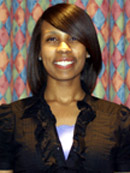 Tamica Stubbs
Phillip O. Berry Academy of Technology
Charlotte/Mecklenburg Schools
Tamica A. Stubbs was educated in urban Philadelphia, PA.  Bequeathed from a single-parent home and low socioeconomic status, she defied the social and academic circumstances of her childhood. After graduating from a magnet program at Franklin Learning Center High School, Stubbs attended Clarion University of Pennsylvania for six years obtaining a Bachelors and Masters in Science Education. She then became a Charlotte transplant where she began her teaching career as a general science educator at Wilson Middle School.
In 2001, Stubbs joined the E. E. Waddell High School Team and there was an avid attendee of professional development, skilled grant writer, and pioneer of new programs for students to extend their experiences beyond the high school biology courses that she taught. She utilized hands-on, minds-on and modular approaches to facilitate learning in the classroom and is a huge proponent of serving and educating the traditionally underserved populations within the science arena. Stubbs has secured hundreds of thousands of dollars in funding through various grant opportunities to benefit her students. She believes and is driven by the stance that all students should exit the classroom with not only a knowledge base in biology but a subset of skills that readies her students for biotechnology based careers. Stubbs is an advocate for her students and her son.  She shares creative and progressive styles of teaching with hopes of inspiring students to be successful.
Stubbs now teaches at the Phillip O. Berry Academy of Technology.
Claudia Walker 
Murphey Traditional Academy
Guilford County Schools
Claudia Walker is a fifth-grade elementary mathematics teacher at Murphey Traditional Academy in Guilford County.  She has been in the classroom since 1992, is a National Board Certified Teacher, and has a Master's degree in Curriculum and Technology.
Walker's dedication to her students and her profession has earned her recognition by her colleagues, students, and community.  She is passionate about using technology in the classroom in order to engage students and encourages her students to work in an environment of cooperation and collaboration in order to prepare them for their future in our ever-changing, technological world.
Jennifer Williams
Brevard High School
Transylvania County Schools
Jennifer Williams began her teaching career in Transylvania County after graduating from North Carolina State University as a member of the first class of North Carolina Teaching Fellows Program.  She has taught science and mathematics in Transylvania County for 12 years and is currently teaching chemistry and physics at Brevard High School.
Four years ago, Williams partnered with Mary Arnaudin, Transylvania County's 4H agent, to create and direct the "It's About T.I.M.E. to do Real Science" program funded by the Burroughs Wellcome Fund Student Science Enrichment Program.  During the summer/afterschool program, T.I.M.E. students engage in authentic environmental research into their own questions as they work with local scientists and teachers.  Williams has also mentored two student teams as they competed in the science fair, advancing to the international level.
Williams states that her passion for engaging students in scientific research stemmed from her graduate work at UNC Wilmington. "I was fascinated by asking my own questions, searching the literature, talking to experts in my field, and designing and conducting my own experiments. I realized that I wanted my students to experience this fascination with doing REAL science."  With help from the Career Award, Williams plans to start a science research course during the school day at Brevard High School in 2011.