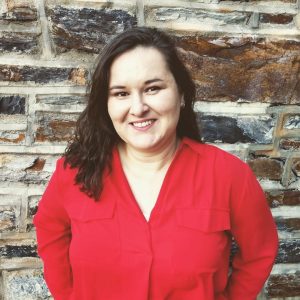 RESEARCH TRIANGLE PARK, NC – Burroughs Wellcome Fund Program Officer Dr. Kelly Chavez Rose was elected to the Health Research Alliance's (HRA) Board of Directors. Dr. Rose manages the Interfaces in Science and Regulatory Science grant portfolios for the Fund.
"We are delighted to have Dr. Rose join the Board of Directors," said Dr. Maryrose Franko, Executive Director of HRA. "Her expertise with respect to biomedical research workforce issues and leadership in the areas of diversity and equity initiatives adds a valued perspective to our organization."
Dr. Rose earned her PhD in Biomedical Sciences from the University of New Mexico.  Her postdoctoral fellowship was at the University of California-San Francisco, where she worked on a joint project in the Departments of Bioengineering and Craniofacial Biology. She was formerly the Executive Director of a National Science Foundation-funded Material Sciences Center from 2015-2019 at Duke University. She joined the Fund in 2019, and currently serves on several committees for HRA and other organizations.
The Health Research Alliance a collaborative member organization of nonprofit research funders committed to maximizing the impact of biomedical research to improve human health. HRA is comprised of more than 90 nonprofit funders that have invested $18.6 billion in biomedical research and training,
###
Contact: Mandeep Sekhon at news@bwfund.org