Provides a multidisciplinary perspective
RESEARCH TRIANGLE PARK, N.C. – Dr. Miquella (Kelly) Chavez Rose will join the Burroughs Wellcome Fund as a program officer on January 7, 2019.  Dr. Rose will oversee the Interfaces in Science and the Regulatory Science programs, which invest a combined $10 million a year in biomedical research.
"We are pleased to have Dr. Rose join our staff," said Fund President John Burris.  "Her experience provides a multidisciplinary perspective on the biomedical field, and we look forward to her insights."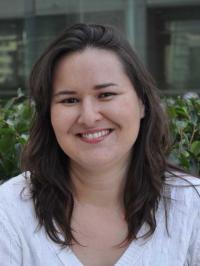 Dr. Rose is the current executive director for the Research Triangle Material Research Science and Engineering Center (RT-MRSEC), which conducts research and education at four partner universities in the Research Triangle: Duke University, North Carolina State University, North Carolina Central University, and University of North Carolina-Chapel Hill.  Prior to RT-MRSEC, Dr. Rose was the program coordinator for the California Institute of Regenerative Medicine Bridges Program in Berkeley, CA.
"I'm impressed with the Burroughs Wellcome Fund's strategic mission to invest in the career development of researchers and the underfunded areas of biomedical research," said Dr. Rose.  "I look forward to learning more about the programs and building relationships with the people involved."
Dr. Rose earned her PhD in Biomedical Sciences from the University of New Mexico.  She was awarded a National Institute of Health Institutional Research and Academic Career Development Award (IRACDA) postdoctoral fellowship at the University of California-San Francisco, where she worked on a joint project in the Departments of Bioengineering and Craniofacial Biology.
###
Media contact:  Russ Campbell at news@bwfund.org or 919-667-8866