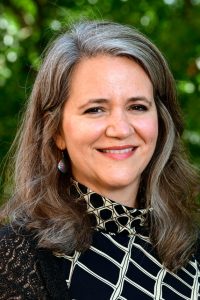 RESEARCH TRIANGLE PARK, N.C. – Dr. Tammy Collins will join the Burroughs Wellcome Fund team on October 1, 2022. She will lead the Fund's efforts in interdisciplinary science, including the Career Awards at the Scientific Interface, and regulatory science. Dr. Collins spent the past decade with the National Institute of Environmental Health Sciences as its director of the NIEHS Office of Fellows' Career Development.
"We are delighted that Dr. Collins is joining us at the Fund," said President and CEO Dr. Louis Muglia. "Her background in basic science and career development are a perfect fit for the Fund's initiatives and grantmaking strategies."
During her time with NIEHS, Dr. Collins focused on increasing mentorship at NIEHS, providing training on what it means to be a good mentor. She also led a team that published results of 15 years of NIEHS postdoctoral career outcomes in Nature Biotechnology. As part of that publication, she helped establish the NIEHS Alumni Career Outcomes Dashboard, which currently has data on 20 years of alumni outcomes. [learn more about Dr. Collins work at NIEHS].
"I'm excited about the possibilities of how I can help make an impact by building and expanding on the Fund's work," said Dr. Tammy Collins. "I'm also very excited to collaborate with other organizations to help expand on building evidence-based promising practices in grantmaking."
Dr. Collins received her B.S. in Chemistry from Appalachian State University, where she became Appalachian's first Goldwater Scholar and her Ph.D. in Biochemistry from Duke University.  After a brief postdoc at Duke University, she joined NIEHS as a postdoc in 2009 where she developed her passion for working in the scientific career development field.
###
Media contact: news@bwfund.org