Dr. Rose to become Chief Scientific Officer for American Society of Hematology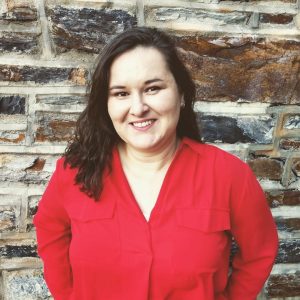 RESEARCH TRIANGLE PARK – Program Officer Dr. Kelly Rose will be leaving BWF to become the Chief Scientific Officer with American Society of Hematology, the world's largest professional society serving both clinicians and scientists globally who are working to conquer blood diseases.
Dr. Rose joined the Fund in 2019 and led BWF's interdisciplinary and regulatory science portfolios. She is committed to diversity, equity, and inclusion in science and was a champion for BWF's efforts toward DEI initiatives.
" I will treasure the connections I've made with advisory committee members, staff, and awardees during my time at BWF," said Dr. Rose. "The work we've done on making both CASI and IRSA grant programs both more visible and more inclusive to a larger swath of the scientific community is something I'm very proud to have accomplished."
Dr. Rose was named to the Board of Directors of the Health Research Alliance and served on their DEI committee. She co-authored a paper in Nature Medicine, "Strategies for Inclusive Grantmaking" with other members of the Health Research Alliance.
"Dr. Rose's contributions to numerous internal BWF initiatives and operations have been instrumental to improving our grantmaking efforts," said President and CEO Dr. Louis Muglia. "We wish her continued success in her new role."
A search for a program officer is currently underway.