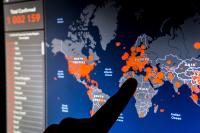 Coronavirus has shut down the global economy and reduced employment with tragic efficiency. Even as epidemiologists see the echo of the 1918-1919 pandemic influenza epidemic, economists invoke the Great Depression as their referent for current trends. Moving quickly and lethally through the global population, the SARS-CoV-2 virus and its attendant COVID-19 disease are playing out in Asia, Europe, and North America now, with the rest of the Americas and Africa to follow in a matter of weeks.

Burroughs Wellcome Fund · Focus in Sound 24 – Paul Blainey
Research labs across the country, and the world, are being shuttered in response to the ongoing coronavirus pandemic. As a result, hundreds of thousands of researchers have been forced to put their studies on hold and find a way to cope with an uncertain future.
For Paul Brindley, watching the current public health crisis unfold brought back memories of a time when his own lab – and career trajectory – was altered by forces outside his own control. "I thought this is going to be tough, it's going to be like what happened in New Orleans," he said, referring to the days after Hurricane Katrina hit Tulane University, where he had a research appointment at the time.
Like Brindley, other BWF awardees have had their labs closed as a result of natural disasters. Though no one has experienced anything quite like the current viral pandemic, their experiences do offer lessons for scientists as they navigate this new reality.
Suddenly, you're teaching online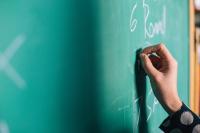 As school closings related to COVID-19 expand at all levels of education, those who teach are grappling with moving courses online midway through a semester.
In 2017, the Burroughs Wellcome Fund's Career Guidance for Trainees program supported Thomas Jefferson University, a private research university in Philadelphia with a focus on experiential professional education, to do pilot work on preparing postdocs to become online educators. We asked the grant's co-director, Mary Gozza-Cohen, PhD, Director of Academic Programs at The Marcus Institute of Integrative Health, and Julie Phillips, PhD, Assistant Provost for Faculty Development: Curricular and Instructional Design, what thoughts they have for those now hurrying to move their courses online. Every institution is different, but their advice will ring true at most places.